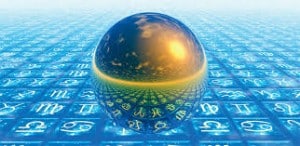 Follow Clairvoyance and Astrology every day and you will bring happiness, peace and hope in your daily life! Have the courage to improve your relationship and your personality and read more about the personalities of Earth Signs! This article will help you to discover the personality of your boyfriend or girlfriend in order to have a better relationship!
The personalities of Earth Signs – TAURUS
Taurus is an individual who is characterized by two words: fidelity and possessiveness. People who have Sun, Moon and Venus in astrological sign Taurus are sensual and possessive individuals for their partner. Taurus is a not loyal partner, that's way in situations when he wants to betray, he is constant even in his extra-marital relationship. Sometimes, Taurus has extra-marital relationships for long term but in the same time he is aware of his formal relationship, he expresses his feelings and he characterizes this situation as a 'simultaneous loyalty.' The man Taurus appreciates the elegance, the luxury, the perfumes, the cars and the money.
So, please be an elegant woman if you like to date a Taurus!
The astrological sign Aries is characterized as an unpredictable individuals but Taurus is a sensitive partner who falls easily in love. On the other hand, it is almost impossible to try something new with a Taurus because he does not like the changes.
The personalities of Earth Signs – VIRGO
Virgo is the only astrological sign represented by a woman. Virgo characterizes a man who does not like to cheat his partner and who disagree the divorce. The astrological sign Virgo is able to make sacrifice for happiness, he hates express his feelings in society and for him the divorce is like a nightmare. Virgo prefers to support his partner than to be abandoned.
Virgos do not like to assume the risk of their actions and that is way they prefer to be serious. The Virgo man is shy and reserved and he loves discretion. He is very romantic but his erotic life is not rich. Virgo men always forgive the others and their main objective is to have a big family, a long and happy life.
The personalities of Earth Signs – CAPRICORN
Capricorn is the partner most loyal and stable of the horoscope. Loyalty, stability and security are his main qualities. Sometimes, Capricorn is considered a remote individual because he controls his feelings and that's way the astrologers say he is a controlled person even in love. Capricorn is shy but he has a strong personality. His emotional frustrations have the origins in his desires because he lacks the courage to express them.
Capricorn is careful when choosing his partner because he always wants to have a serious relationship. Keep in mind that Capricorn does not like the adventure and the changes if you want to seduce a Capricorn man.