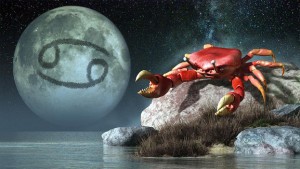 Cancer is a sensitive partner who wants to have a harmonious and balanced family. He needs affection and gratitude from his partner. He can meet his partner through the family or with the help of his friends. Cancer can even get married easily if he falls in love. Read the bellow article and find out the seduction tips with Cancer!
The astrological sign Cancer seeks intimacy and harmony within his marriage. He is a creative and sensitive individual who always needs love. He can be an excellent partner in relationship but he can also become jealous or aggressive. The astrological sign Cancer always request proof of love so please express your emotions and trust if you want to have a happy relationship with Cancer.
Cancer attracts people with his humor and he has a lot of moments of fun and happiness. The ideal relationship with a Cancer consists in family values ​​and mutual defense. In a relationship he demands loyalty, dedication, trust and understanding and his partner must be passionate, energetic and generous. The astrological sign Cancer characterize a shy individual who expresses his interest if he wants to attract a partner.
Cancer can be seduced by visiting his home, the only place where he feels safe and secure. He hates loneliness and that's why he is looking for a partner and for a happy relationship. He has always the door open to receive friends and colleagues. He loves the privacy and because of its exaggerated caution, it's hard to get close to the Cancer heart.
To seduce a Cancer and to attract his interest, you must show a weak personality. He will offer compassion and he will protect you. The astrological sign Cancer characterize a romantic person who is among the most sentimental signs of the horoscope. Cancer is an individual who loves comfort, luxury and elegance.