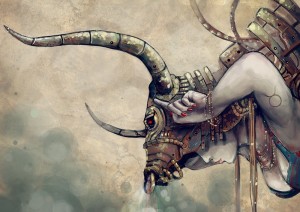 Taurus is a sensual and charming individual. He wants a happy marriage but he wants also to have money and a rich life. Do you want to date a Taurus? Read the below article and see the seduction tips with Taurus! Keep in mind that his wife should be confident and she must bring to his life stability and security.
So, if you want to date a Taurus talk about your desire to have a happy and stable relationship. The physical aspect of the partner is very important for the astrological sign Taurus.
He is a sentimental partner who uses his sensuality and sensitivity to seduce beautiful women. It's hard to discover his feelings because Taurus is an introverted partner. But, when he receives love, he is stable and loyal.
Sometimes he can be possessive and jealous due to his desire to have security. Taurus is an astrological sign who wants to have many children. Sex is just for pleasure, which is one of its main needs. So, please be a grateful and sexy woman if you want to seduce a Taurus!
In relationship he is honest, friendly and he is always smiling. He likes attractive, friendly and discreet women who want help others in need. However, Taurus has a particular interest for people who have an intense social life, for example for the artists, the computer scientists or for the graphic designers. Show you love because the love and the happiness transmit to him the courage to achieve the life goals.
Taurus is stable in relationship and that's why he suffers when he is disappointed. For him, the beginning of a relationship is always very difficult. Pay attention because the astrological sign Taurus like to have romantic relationships because he does not like to be alone. He always needs a partner and that's why he accepts all kinds of relationships. He is faithful and loyal to his partner who must offer him a sincere friendship.