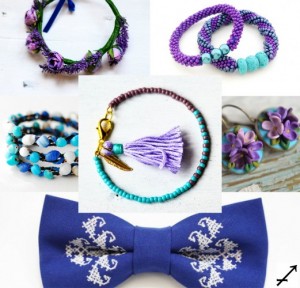 Following the Astrology the lucky charms that characterize the astrological sign Sagittarius are the crystals of Fire element because Sagittarius is a sign influenced by the Fire elements. Use the lucky charms Sagittarius and you will be able to open your mind and to restore the spiritual freedom that you need in your daily life. The charms will influence your personality and your energy but also your actions and your thoughts.
The lucky charms that match the astrological sign Sagittarius are aquamarine charm, snowflake obsidian, malachite pendant, amethyst, topaz and even rubies.
Snowflake Obsidian is a lucky charm for Sagittarius people because it helps them to have more patience and to be persistent in achieving a certain goal or to achieve his dreams. It is also an essential lucky charms Sagittarius for those who are already to have a family or for those who have a stable partner or relationship.
Snowflake Obsidian protects and defends against bad energy helping the body to load spiritually. Sagittarius natives need this particular charm in their lives to bring peace, stability, true love, mental clarity and emotional balance but also to maintain good health.
This is a great lucky charms Sagittarius because it banishes evil thoughts, it inhibits stress and contributes to the proper functioning of the health especially regarding the eyes. Amethyst is also a specific astrological charm for the astrological sign Sagittarius. Amethyst Pendant helps the Sagittarius people to stop drug abuse. It is an ideal charm to balance life and to give clarity to thoughts.
Astrologers say that if you receive an amethyst charm from someone then it means that this person has very strong feelings for you.
Topaz is another charm representing the astrological sign Sagittarius. It is beneficial especially during the trips, for those who work in the tourism industry and for those who need to communicate more with people from abroad. Topaz is a lucky charms Sagittarius that brings wisdom, serenity and harmony.