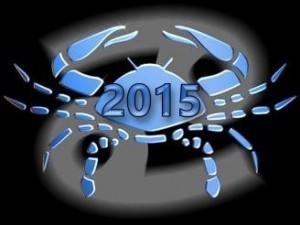 Read your 2015 Cancer Horoscope and check out the astrological aspects of your life! 2015 brings many changes in your career but also the need to renew your life and your relationship. So you will have the desire to change, to start new projects or to do something that brings revival in your daily life. The astrological aspects of Saturn – Uranus will help you build something new; they will increase the desire to try new things or to have new experiences.
Do you want to succeed? Follow your astrological sign Cancer and find out how the astrology influences your life! You need to make great efforts in order to have the results you expect. Your personal life goes better but you want to earn more money. 2015 can help you to make good progress in your career so enjoy your career, be more ambitious and work hard in order to succeed your professional life!
According to the astral influences and to your 2015 Cancer Horoscope, you will become more responsible, you will engage in new projects and you will take risks – meaning that the success may be closer than you think ! At first, it will create a favorable situation or new plans, but it will create long-term gains. So there is no need to worry as you will be safe and you will have enough courage and energy to find an opportunity to match your personal and professional goal.
The planetary influences will create many favorable contexts so you will earn a lot of money. You will have a strong desire to work and you will get involved in many business projects that will be both lucrative and profitable.
Is your astrological sign Cancer? So you will be looking romantic relationships and friendships. You have to learn to be more flexible, more open and honest. In addition, you will be able to make sacrifices in the name of love and friendship. Be careful as you may be disappointed because your sacrifices will not have rewards.