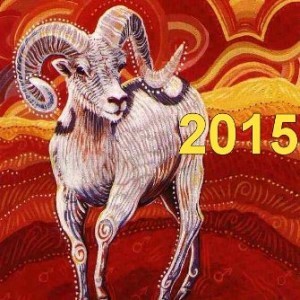 If you believe that 2015 will be a very boring year then you will see that you have deceived you once again! It will surely be a year when you will reevaluate many choices, you will make decisions and you think about your future. Read your 2015 Aries horoscope and follow Astrology and Clairvoyance every day!
For some people who were born in the zodiac sign Aries, especially for those who are more sensitive and emotional, 2015 could turn into a constant concern for thoughts, emotions and life. But everything that happens to you, you will certainly be entitled to introspective and analyze. However, some people in your life might not see this like a positive change for your future.
Following your 2015 Aries horoscope there will be an increased desire to make your home a heaven and the solar influences will lead you to help the people around you. 2015 promises many advantages for zodiac sign Aries for both private and professional life. 2015 is a year of intense passions and emotions that can arise in Aries life including creatively and expressively. This will help you highlight your excellent talents, your image and your creativity.